OBJECTIVES

i ) To propagate the Dharma
through the electronic
medium .
ii ) To link all Singapore
Dharmafarers and provide
healthy exchange of ideas
iii) To encourage Buddhist Organizations to publish
their activities in their own
Webpages
iv) To link eventually with
Buddhist Nets from
other countries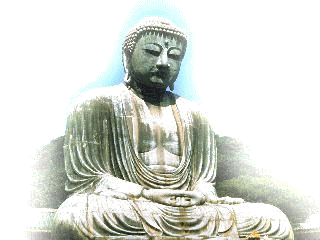 NOTE: If you are interested to be listed
in this page , please e-mail your
particulars to me at the email address below


The Brahman
He who has passed beyond
this quagmire and delusion,
who has crossed
and gone beyond,
who is meditative,
free from craving and doubts,
who,grasping at naught,
has attained Nirvana

- Dhammapada , Verse 414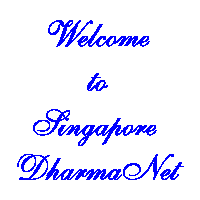 See Buddhist Holy Places and 4 Buddhist Sacred Sites . Interesting and historical sites of Lumbini,Bodhgaya, Sarnath, Kushinagar, Sravasti, Sankasya, Vaishali & Rajgir ....


---
---
Other Search Engines

Alta Vista | What's news in WWW | WWW Virtual Library| Yahoo|SUSI Search Engine

Lycos | Netscape's Net Search | Yellow Pages | World-Wide Web |Infoseek


You are visitor number...........  to my homepage.
 
Upated on :  09 August 2000 
© copyright 1996

 
---
Singapore DharmaNet
Guestbook Form
---
Thank you for surfing the Singapore Dharma Net.
Your invaluable comments and suggestions would help improving the Singapore DharmaNet Webpage .
---
http://www.singapore-dharmanet.per.sg/